Discover Access for SharePoint™ Software Will MakeUser Experience Easier, More Accessible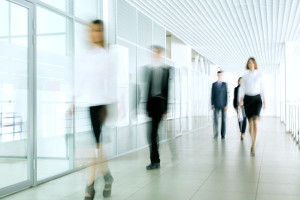 Discover Technologies announced that the Department of Veterans Affairs (VA) acquired enterprise licensing on behalf of the agency's Section 508 Program Office. The Discover Access for SharePoint™ solution was acquired to help bring the VA's 600 SharePoint site collections and 8,000+ subsites into compliance with Section 508 of the Rehabilitation Act of 1973, as amended by the Workforce Investment Act of 1998, commonly referred to as "Section 508".
Discover Access, a server-based usability tool, enables blind and low vision users to easily perform collaborative tasks in SharePoint such as uploading documents, creating calendar events, and managing alerts and permissions. Discover Access is a software solution that once installed at the SharePoint farm level, renders SharePoint sites in a user friendly version without images, tables, etc., by eliminating any hypertext markup language (HTML) or cascading style sheets (CSS) formatting elements. Once installed, Discover Access's usability mode utilizes a few basic navigation keys (tab, back-tab, space bar) to enable easy cursor navigation. This extends the usability of SharePoint to blind and visually impaired users.
According to Discover Technologies' President David Truitt, Veterans Affairs selected Discover Access for SharePoint™ based on market research directed by the agency. "We were pleased to learn that through extensive research, the VA determined that DDiscover Access for SharePoint™ was the only software that provides immediate accessibility and greatly enhanced usability to SharePoint sites for blind and visually impaired users with minimal technical training."
About Discover Technologies: Discover Technologies is an IT services and software solutions company that develops and distributes solutions that make it easier for people to find information through search. Discover Access is the company's 508 compliance solution. For more on this report visit AFB Summary.